3 tags 6 tags
True Story
7 tags
2 tags
6 tags
7 tags
From the Vault: KOKO 2006
photos by Dan Griffiths
6 tags
5 tags
KRIEF
Catch Krief live from Chapel Hill, NC, USA. Tonight at 8pm EST on USTREAM. He answers your questions! He plays songs! His album comes out in the USA today! Here is a picture of Krief with his band wearing silly hats at a Waffle House. What a bunch of loveable dirtbags.
4 tags
7 tags
Last week Murray spoke with Vancouver, BC campus...
4 tags
KRIEF on tour in the USA
KRIEF will be on tour through the USA in 2013. For more info hit up krief.ca or check his FB page. Feb 28th: Toronto ON @ Sneaky Dees March 1st: Detroit, MI @ PJ's Lager house March 2nd: Chicago, IL @ Township March 3rd: Minneapolis, MN @ Cause Spirits and Soundbar March 4th: Des Moines, IA @ Gas Lamp March 5th: Kansas City, MO @ Record Bar March 6th: Denver, CO @ Merchant's Hight...
6 tags
The Only Black Guy At The Indie Rock Show →
Your required reading for today. Thanks to wybyle for initially sharing this.
4 tags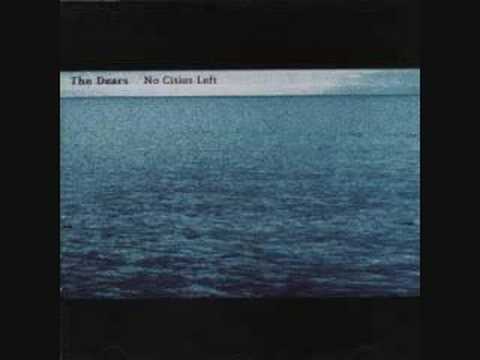 6 tags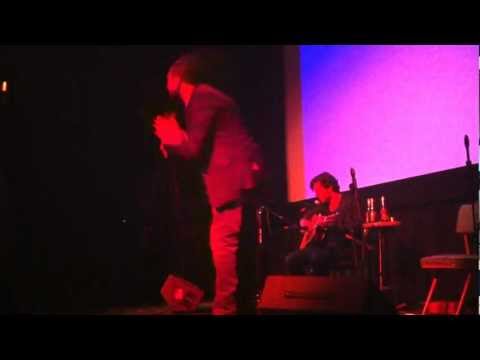 1 tag
2 tags
A&C MX: Podcast 63
artsandcraftsmx: ¡No se pierdan nuestra edición especial del Podcast! The Dears Live at Pasagüero. Audio exclusivo con algunas de las canciones que podrán encontrar en este álbum, así como una entrevista exclusiva con Murray Lightburn. Novedades, curiosidades y contenido exclusivo en el podcast semanal del sello. No olviden suscribirse gratis en  iTunes.
7 tags
Click through to get the album on pre-sale. Use promo code DESTROY12 for an additional 20% off everything across our online store (until Dec 7th, 2012). ♥
4 tags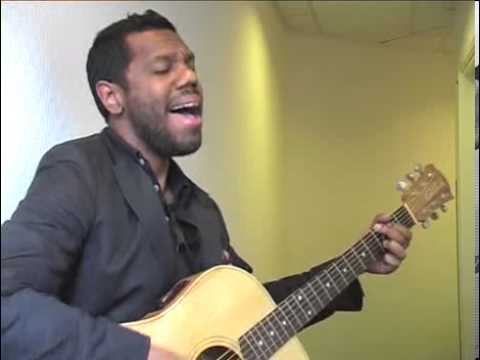 6 tags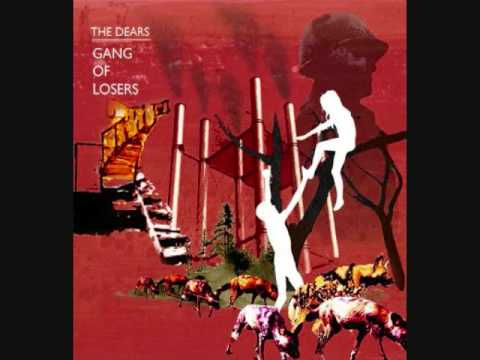 5 tags
Murray on Pop Montreal →
Read the 8-part photo series/blog on this year's Pop Montreal festival (you'll have to work your way backwards from this, his final post-Pop post.) at murraylightburn.com: (Regarding Pop MTL, Part VIII) Around midnight I got a text from Dan: "You done?" Indeed, I was done. I no longer felt like Danny Glover. I was Danny Glover. I had half a roll left on the MX from my...
3 tags
3 tags
2 tags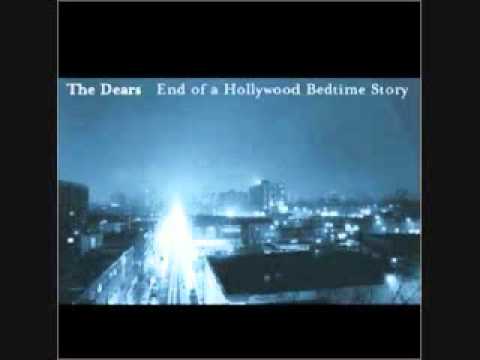 7 tags
Watch
Part 1: Deuxieme Partie recorded in Istanbul for kiyimuzik.com. Also, part one of Murray's photo series from his trip to Turkey.
1 tag
4 tags
Watch
M.A.L… analog shitphotographer New posts: "Coco," "No Laughs," and "Jazz Club." http://murraylightburn.com/post/25387698254/11-coco
New post by M.A.L.
http://murraylightburn.com/
4 tags
Summer Reading List
Montrealers, including myself, are asked by the Montreal Mirror for our summer reading plans: Who's Reading What. ♥ Natalia
M.A.L.
Regarding push processing, conclusion (part 3/3:) less geeky, more philosophical.
2 tags
Hootenanny 2012 Line UP!
hootenannyonhunter: The Sadies The Dears Dub Trinity Young Rival Special Guests/TBA Express & Co BA Johnston Union City Nick Ferrio & His Feelings Ben Rough The Lumbermen Dj Jonny Trash & Friends Saturday Aug. 11th FREE
New Entry: http://murraylightburn.com/ Yours, M.A.L.
Phoblography
Perhaps for a ltd time, Phoblography by M.A.L. For analog photo nerds and anyone who is really really bored.
5 tags
4 tags
From 2001 to 2012, This Is The Summer Of Protest.
4 tags
After All
Hello. I've released a new short story entitled "After All." It is free and downloadable/consumable in whatever way you prefer. ♥ Natalia Read the story on Scribd Listen to me read the story: Bandcamp or Soundcloud
3 tags
Camouflage Nights, one-half of which is Rob Benvie, are throwing a big party in Toronto tonight. Also, their self-titled debut is OUT NOW! Get some RIGHT HERE.
1 tag
Interview: ZOUCH Magazine →
kathrynkyte: Hard work and true talent, inspiration, is rarely pushed to the forefront. It's the business of art, and like any other business in a capitalist world, the rich get richer - Natalia Yanchak, The Dears The Dears returned last year with the release of Degeneration Street, their fifth… (read more)
3 tags
4 tags
As I continue my search for an errant audio file,...
4 tags
4 tags
2 tags
6 tags
TORONTO: March 22! This week! Big show!
Yeah, we'll be there. We hit the stage at 1AM at the ElMocambo, but come earlier to enjoy some of Quebec's finest. Find tix through Ticketmaster or through this schlub who thinks you are an idiot and would pay more than double (not recommended). See you there! ♥ Natalia
2 tags
KRIEF: Forever Goodnight (Video Premiere) →
Also watch Krief in session at Studio Mixart with a performance of "Perfect Bodies" from his upcoming album Hundred Thousand Pieces. Learn more Krief.ca.
4 tags
FROM a-newer-me: The Dears - Lights Off I've...
2 tags